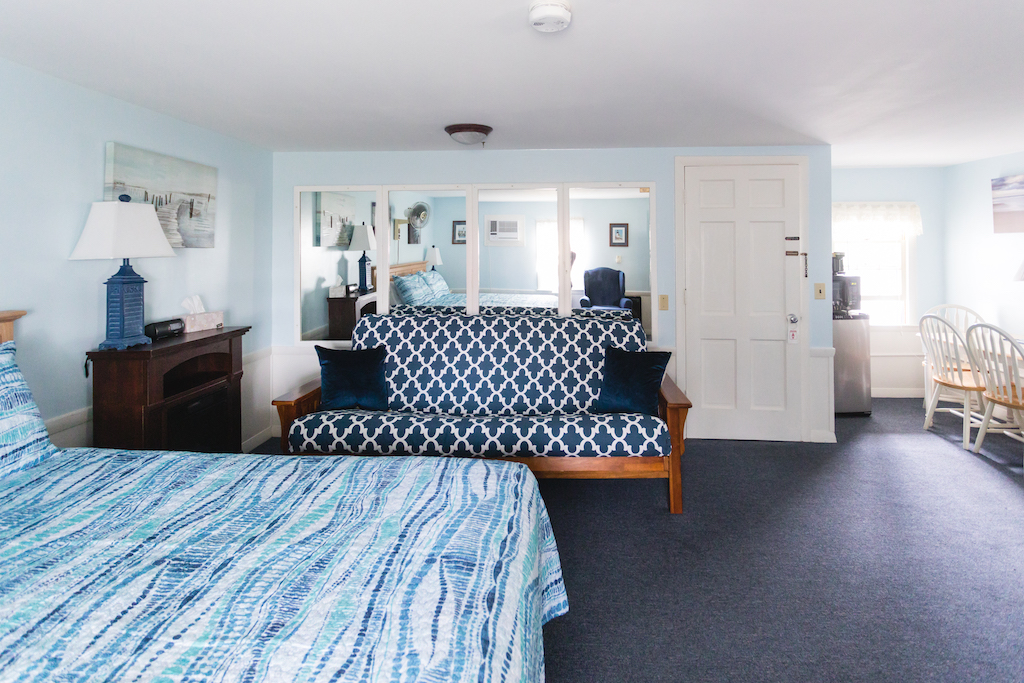 Room Details
1 King Size Bed
1 Futon
Dining table
Refrigerator
Microwave
Coffee Maker
HD Television
Wifi Internet
AC/Heating
Iron & Ironing Board
1 Armchair
Overview
Our Deluxe King Futon room includes 1 King size bed, 1 Futon sofa, 1 arm chair, a dining table and appliances.
Other Rooms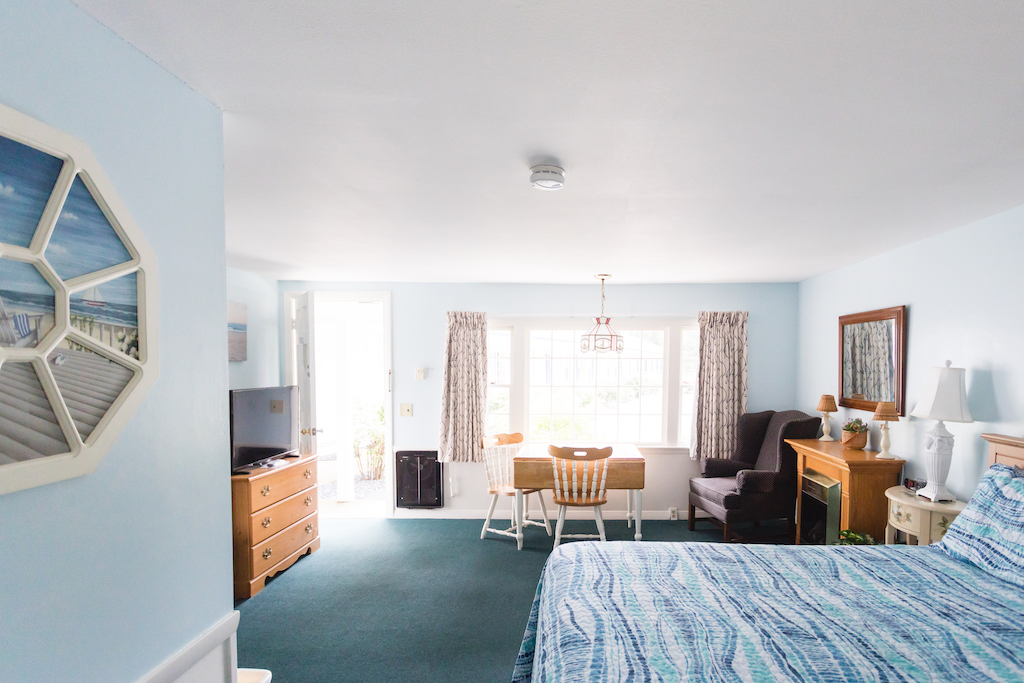 King Deluxe
Our Deluxe King room includes a king size bed and 2 armchairs, dining table, electric fireplace and a HD Television with cable.
Refrigerator
Microwave
Coffee Maker
HD TV
Free Wifi
AC/Heating
See more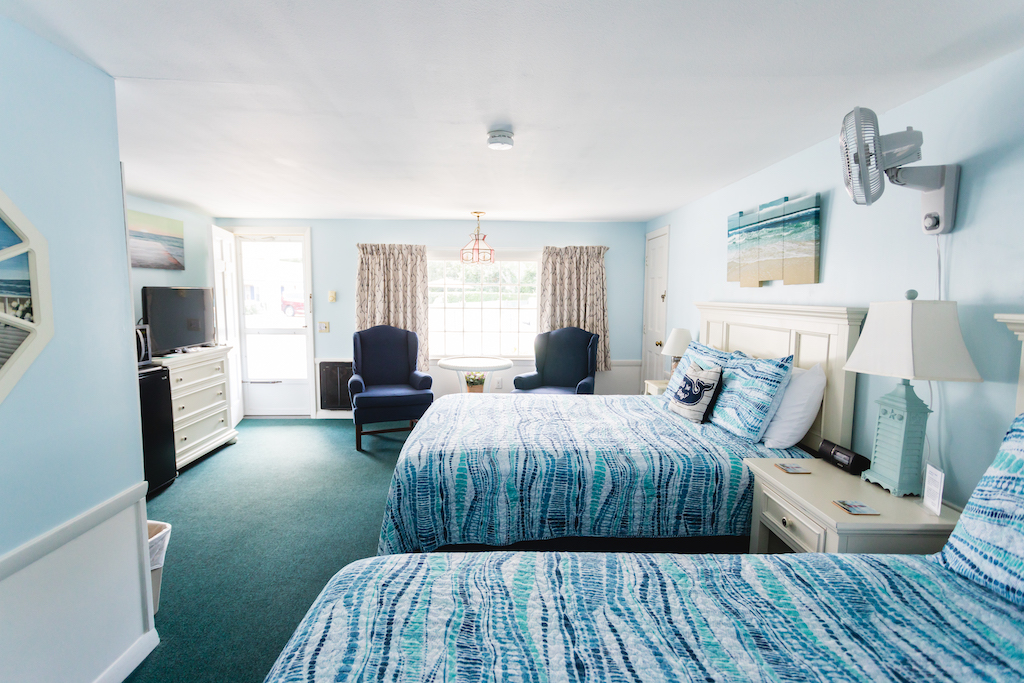 Double Queen Room
Our comfortable Double Queen rooms include 2 queen size beds, 2 arm chairs, a dining table.
Refrigerator
Microwave
A/C Heating
HD Television
Wifi
Bathroom
See more